WEDDING UPDATE
Due to the current health emergency of COVID-19 and latest mandate issued by the governor in Louisiana, there have been some changes to the wedding plans for Barbie and Christian.
The wedding ceremony will still take place on July 31st at 7pm at the Cathedral of St John the Evangelist in Lafayette, LA. We invite all of our family and friends to join us in prayer at mass as we unite in the sacrament of matrimony. We would love to have you there, but we also completely understand if you cannot attend due to health concerns.
Note: Social distancing will be in place in the church and masks are encouraged, but not required by the Cathedral.
We regret to inform you that the reception following the ceremony at Cathedral Hall has been cancelled due to the capacity restrictions issued by the State of Louisiana.
We want to extend a huge thank you to everyone who has supported us during this difficult time. Please continue to pray for us and hopefully we can all celebrate together when this healthcare crisis comes to an end.
We love you!
The Future Mr. and Mrs. Sebastien
The Wedding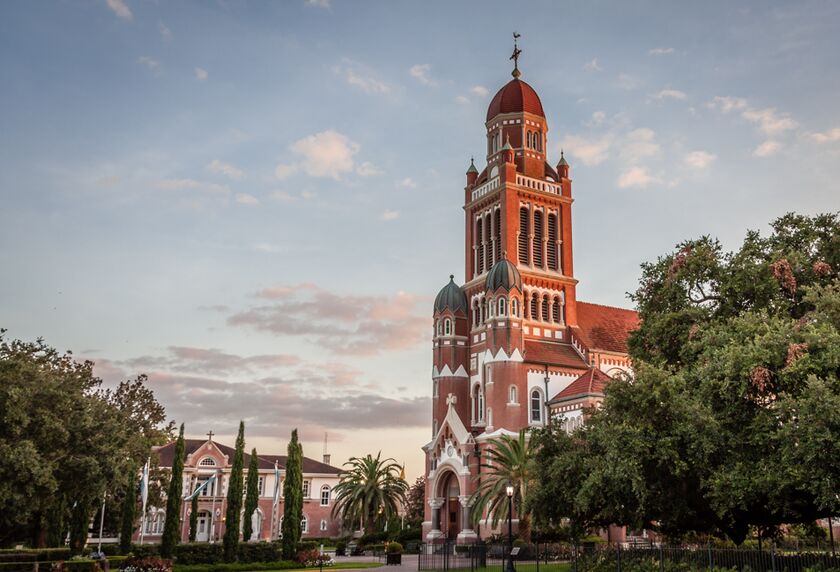 Friday, July 31, 2020
7:00 PM
Ceremony
Cathedral of St. John the Evangelist
515 Cathedral Street, Lafayette, LA, 70501, United States
The reception at Cathedral Hall following the ceremony has been CANCELLED due to Louisiana COVID-19 restrictions.
Wedding Party
Danielle Martin Dupuis - Maid of Honor
Alessandra Abigail Cashio - Bridesmaid
Alexandria Worstell Conrad - Bridesmaid
Jeanne Foreman Duhon - Bridesmaid
Shelby Simon Eldredge - Bridesmaid
Kimberly Trahan Hebert - Bridesmaid
Catherine Ishee Huval - Bridesmaid
Ellen Huval Ishee - Bridesmaid
Claire Louise Kostelka - Bridesmaid
Victoria Claire Munchrath - Bridesmaid
Lundyn Hunt Nims - Bridesmaid
Morgan Sebastien Plaisance - Bridesmaid
Maria Christie Sebastien - Bridesmaid
Allyson Duplechain Watson - Bridesmaid
Brynlee Rose Plaisance - Flower Girl
Niece/ Godchild of the Groom
Matthew Sean Sebastien - Best Man
Graham West Brown - Groomsman
Steven Joseph Dupuis III - Groomsman
Hunter Andre Fontenot - Groomsman
Curtis Paul Hollier - Groomsman
David Hamilton Jarrell - Groomsman
James Claiborne Moffitt - Groomsman
Brennan Lee Plaisance - Groomsman
Brother-in-Law of the Groom
Jacob Stewart Richard - Groomsman
Samuel Thomas Richard - Groomsman
Benjamin Alexander St. Cyr - Groomsman
Dylan Graham Sobiesk - Groomsman
Evan Reed Sobiesk - Groomsman
Reid Matthew Plaisance - Ring Bearer
Ryan Scott Gasporra - Usher
John Logan Sobiesk - Usher